Pecel
Pecel is a typical Indonesian salad or accompaniment from the island of Java that consists of a mixture of vegetables and peanut sauce.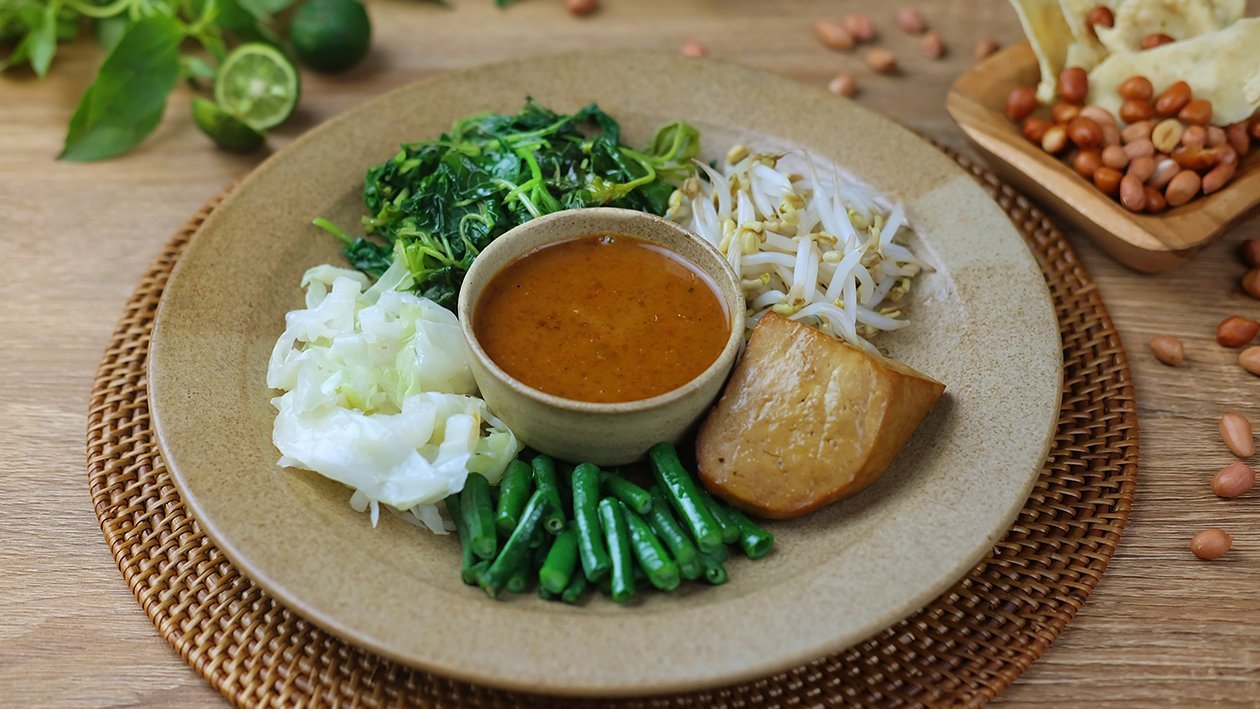 Ingredients:
Various vegetables to taste (kale, soy sprouts, green beans, carrots, spinach, etc ...)
Preparation:
Cooking the vegetables
Put the Sambal in a bowl
Drain the vegetables, passing some the cooking water into the bowl with the Sambal and mix.
Use the sauce to season the vegetables, accompany with rice, tofu or boiled potatoes.