Rendang
Rendang is a traditional way of cooking meat originating in West Sumatra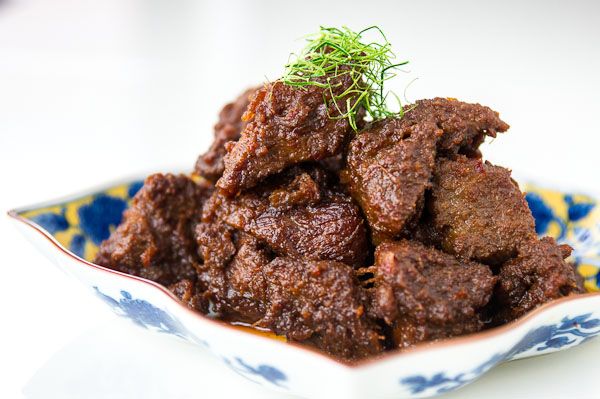 Ingredients:
1 bag of Spice for Rendang .
3 or 4 tablespoons of vegetable oil
400 to 500g of beef, pork or chicken cut into pieces of about 3 to 5 cm
400 ml of coconut milk or cream
200 ml of water
salt q.b.
Preparation:
Place the meat, the spice mixture for Rendang and the salt in a pan.
Light the heat for at least about 5 minutes, stirring constantly.
Add the water and let it cook slightly, without being completely cooked cooked.
Add the coconut milk or cream and continue cooking until the meat is a little dry.
Serve with white or yellow rice.